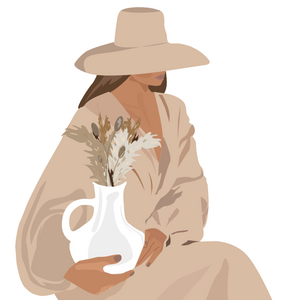 Hi Friends- Welcome to Coco Lane.
We are all about dried flowers that make a statement & bring a space to life! From weddings, workshops, to home decor, we pride ourselves in creating the perfect arrangement that you will adore. The best part is our blooms will last for years and require very little maintenance.
Check out our store for premade pieces, or send us a message if you would like a custom arrangement.
Cannot wait to hear from you soon,
Chloe xx
Owner of Coco Lane